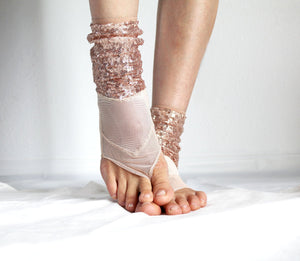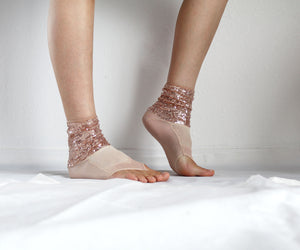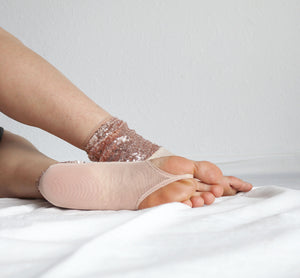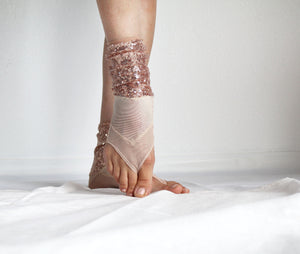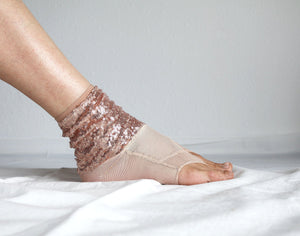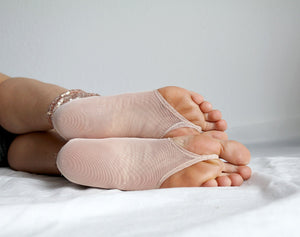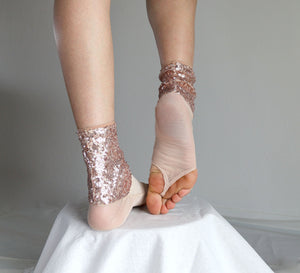 Description
I call these socks jewelry for your feet!
- Made with combination of blush mesh, wide beige mesh and stunning rose gold sequined elastic materials.
- You can wear them with sandals, toeless heels to show off your pampered toes or sporty shoes for youthful trendy look.
- Everything look great with sequins!
They come in sizes: Small. Medium, Large
SMALL fits: US: 6 - 7.5, EU: 35.5 - 37.5, UK: 4 - 5.5
MEDIUM fits: US: 8 - 9.5, EU: 38 - 40.5, UK: 5.5 - 7
LARGE fits US: 10 - 12.5, EU: 42 - 45, UK: 8 -10.5 
Socks Size Chart
SMALL fits: US: 6 - 7.5,  EU: 35.5 - 37.5,  UK: 4 - 5.5

MEDIUM fits: US: 8 - 9.5,  EU: 38 - 40.5,  UK: 5.5 - 7

LARGE fits:  US: 10 - 12.5,  EU: 42 - 45,  UK: 8 -10.5
---