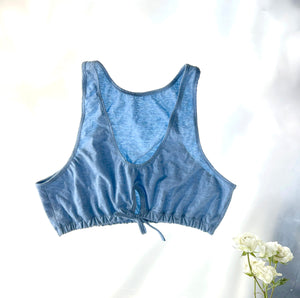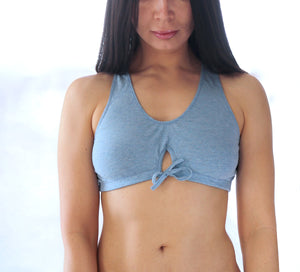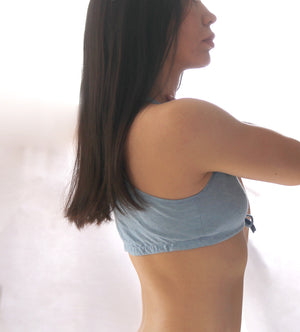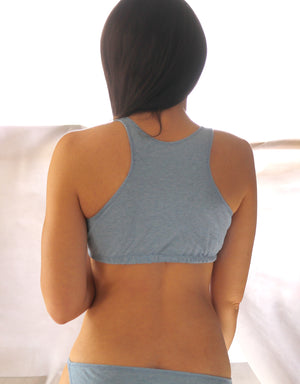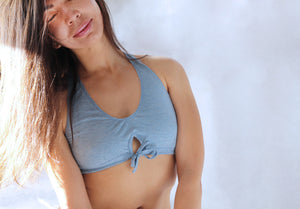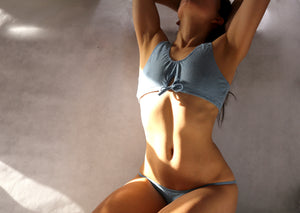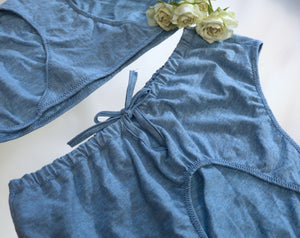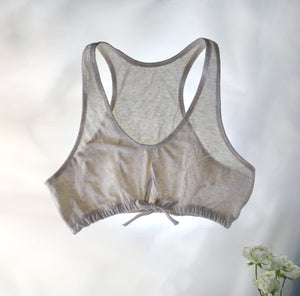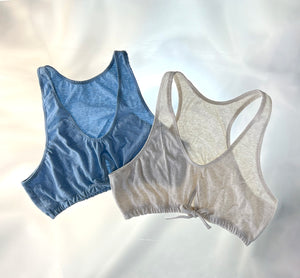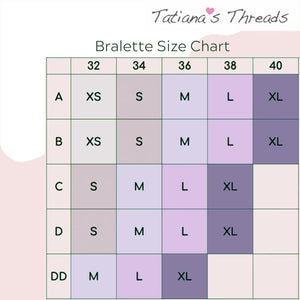 Description
Handmade bralette with 100% certified organic cotton jersey knit. It is all cotton! No elastic or synthetic material will be touching your skin.

- Soft single layer of organic cotton fabric lets your skin breathe and feels so soft.

- Extra soft oft elastic is sewn into the edges of the garment and band for stability. it is fully covered with organic cotton.

- Cute tie in the front.

- It is available in Oatmeal (Light Beige) and Sky Blue (Light Blue) Colors

- You will love the softness of this top, It is so comfortable and breathable!

- The fabric has been prewashed with hypoallergenic detergent, so it will not shrink with further washing. I recommend that you wash it with lukewarm water by hand or on gentle cycle in your washing machine in a lingerie bag.

Simple lines, natural fibers and pure comfort are combined in this organic cotton bralette.

I'm sure you or your loved one will really enjoy wearing this bralette. it is breathable, feels really soft and it is made of sustainable natural fabric.

Size:
Available in X-Small, Small, Medium, Large and XLarge. To determine your size, please refer to the size chart I included in the photos. Please contact me if you need any help with sizing.
Socks Size Chart
SMALL fits: US: 6 - 7.5,  EU: 35.5 - 37.5,  UK: 4 - 5.5

MEDIUM fits: US: 8 - 9.5,  EU: 38 - 40.5,  UK: 5.5 - 7

LARGE fits:  US: 10 - 12.5,  EU: 42 - 45,  UK: 8 -10.5