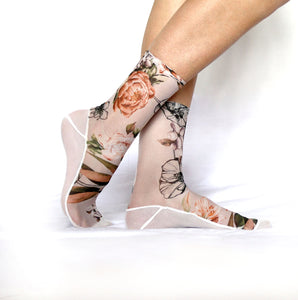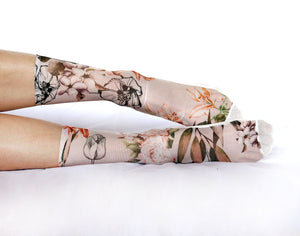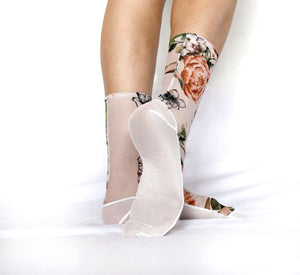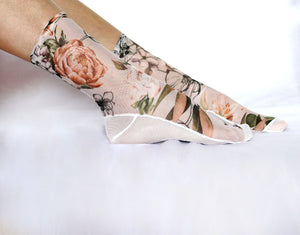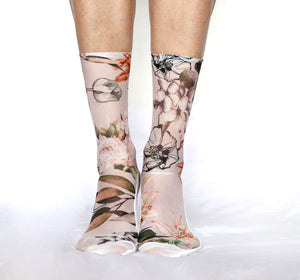 Description
- Handmade with pretty floral and off white stretch mesh fabric.
- Handcut and crafted to fit your feet perfectly
- Soft, comfortable and look so pretty on!

Note that because of the large scale of print, the pattern on your socks may look slightly different from the photo. I handcut material myself and always keep in mind the best print placement for you.

Available in sizes: Small. Medium, Large

SMALL fits: US: 6 - 7.5, EU: 35.5 - 37.5, UK: 4 - 5.5

MEDIUM fits: US: 8 - 9.5, EU: 38 - 40.5, UK: 5.5 - 7

LARGE fits US: 10 - 12.5, EU: 42 - 45, UK: 8 -10.5

Socks Size Chart
SMALL fits: US: 6 - 7.5,  EU: 35.5 - 37.5,  UK: 4 - 5.5

MEDIUM fits: US: 8 - 9.5,  EU: 38 - 40.5,  UK: 5.5 - 7

LARGE fits:  US: 10 - 12.5,  EU: 42 - 45,  UK: 8 -10.5