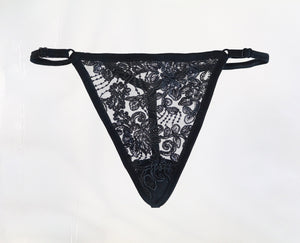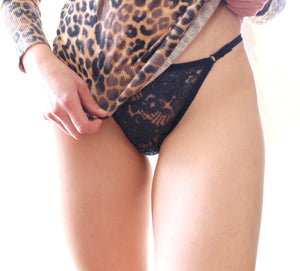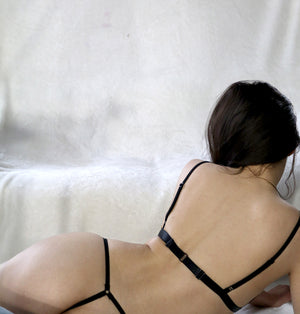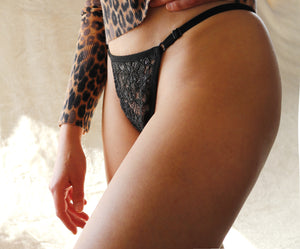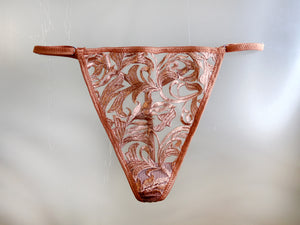 Description
- Pretty and sassy V- string made with beautiful embroidered lace.

- The sides are trimmed with soft matching elastic.

- Adjustable sides

Size:
Available in X-Small, Small, Medium and Large. To determine your size, please refer to the size chart included in the photos. Please contact me if you need any help with sizing.

Care instructions:
Hand washed in warm water. Air dry.
I prewash all my fabrics prior sewing your lingerie with soft non-allergic detergent, so they are ready to wear when you get them.

Each pair of lingerie is designed and sewn by me. Each one of them is very special.

Please, let me know if you have any questions.
Socks Size Chart
SMALL fits: US: 6 - 7.5,  EU: 35.5 - 37.5,  UK: 4 - 5.5

MEDIUM fits: US: 8 - 9.5,  EU: 38 - 40.5,  UK: 5.5 - 7

LARGE fits:  US: 10 - 12.5,  EU: 42 - 45,  UK: 8 -10.5