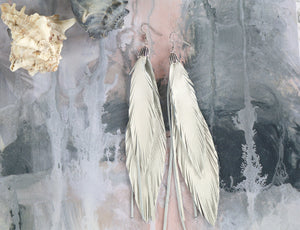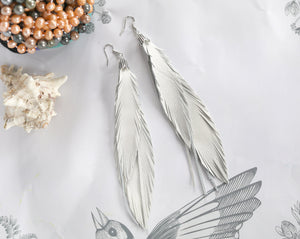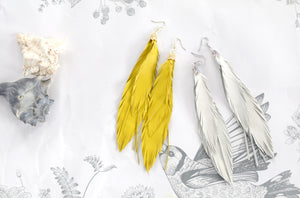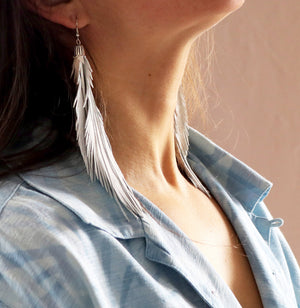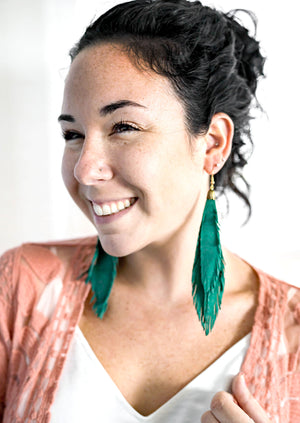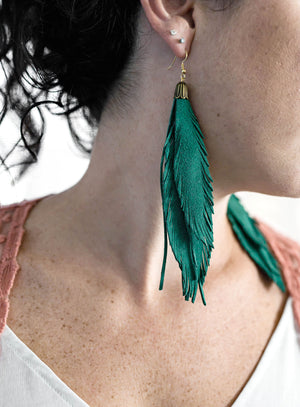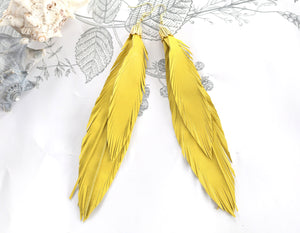 Description
Handmade Leather Feather Earrings.

-Made with recycled leather

- Beautiful Handcut Soft Leather Feather

- Will add a bright accent to any outfit

- Compliments 100% guarantee!

- Size: around 6" long and 1.5" wide


Each pair of feather earrings may be slightly different from the photo as they are each handmade. Your pair will be completely unique.
Socks Size Chart
SMALL fits: US: 6 - 7.5,  EU: 35.5 - 37.5,  UK: 4 - 5.5

MEDIUM fits: US: 8 - 9.5,  EU: 38 - 40.5,  UK: 5.5 - 7

LARGE fits:  US: 10 - 12.5,  EU: 42 - 45,  UK: 8 -10.5